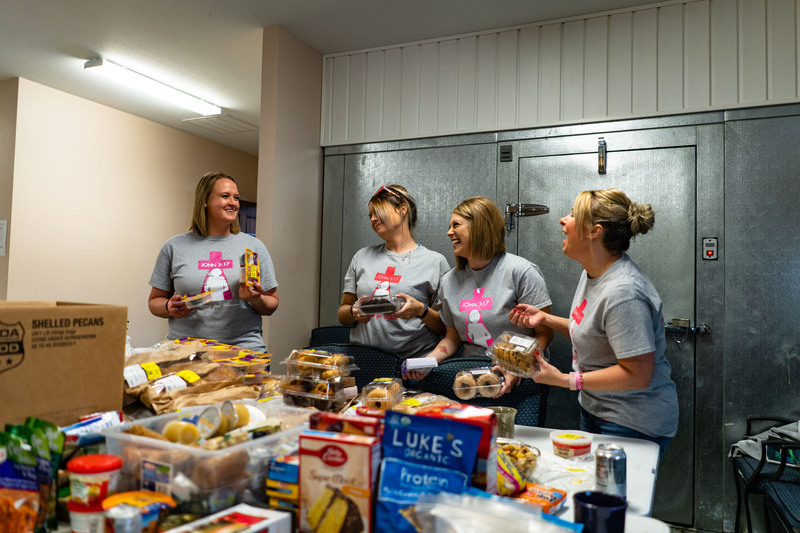 More than 23 million Americans have a substance use disorder, but only 10 percent will receive treatment. We want to change that.

We know that addictions cause confusion and disorder. But God came to bring order out of chaos, and He will use John 3:17 as one avenue through which individuals can get the help and deliverance they need.

With your tax deductible donation, even more women can discover ways to manage the mental, physical, and emotional aspects of addiction so that they can live better lives.

| Tax ID # 27-1404321 |
TESTIMONIALS
Being a graduate of this program is and will always be one of my greatest accomplishments. It's the place of refuge where I found out Jesus loves me. Like legit LOVES me. It's where he pulled me out of the pit and set me on the ROCK of firm foundation. Thank you to everyone of my 3:17 sisters, staff members, board members, and to anyone who supports this ministry. Lives are being changed and women are being healed. I am one of them!
Thank you first to Jesus, I truly believe He left the 99 just to find me and then welcomed me home like the prodigal son/daughter! Thank you John 3:17 Ministry for giving me the opportunity to learn just what an amazing life I could have thru Jesus Christ.
- Kelly Walmsley McDaniel
John 3:17 and Remmel Church will always have a special place in our hearts. You all let God work through you to change lives daily. Can't thank this program enough for what it's done for our family.
This organization is a gift from God. They are changing the lives of so many, iincluding my daughter, and leading their path back to God and Christianity.